It's love that keeps the memories alive.
We would be honored to help create a personal memorial of your loved one. Mabrey is a family-owned business dedicated to caring and craftsmanship.
We've been building custom memorial urns, one at a time, for over 30 years. Embracing the values of old world craftsmanship, we use only the finest hardwoods available, including American walnut, oak, maple, cherry, tropical plantation mahogany and exotics from around the world.
A word about the various urn styles. Many feature scenes intricately carved directly into the wood, for instance our mahogany Deer Scene. Photo engraving is another specialty of ours, seen in our Make it Personal Tradition urn. A third style is seen in our Road Home urn
Our exclusive three-dimensional scenes combine carving and engraving with colorful exotic wood inlays–creating depth and unsurpassed detail. A good example of 3-D style is Together Again. We're proud of the craftsmanship and skill shown in our Mosaic urns, or see The Garden.
Families who appreciate traditional American-made quality and unique designs chose Mabrey. Whether you choose to Make it Personal, Keep it Simple, reflect an abiding respect for God, nature, a favorite pastime or just wish to evoke A Simpler Time, we're here to help. With nearly unlimited choices for personalization and personal style, we will proudly create a unique cremation urn or keepsake memorial that honors the memory and the life of your loved one.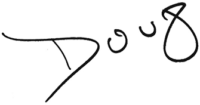 Douglas M. Tobey
President/Owner